Emanate Design Testimonials

FDC has engaged Emanate Design on numerous projects over many years, including Caledonia, Dibbs Barker, Clemenger, Collection House, Dexus, Credit Suisse, Gadens Lawyers, HSBC, Logica, Northrop and more.
From our perspective, we seek and expect quality in product, installation and communication to ensure the success of a project. The team at Emanate Design have been consistently reliable in providing quality products across a wide commercial furniture spectrum, backed by professional (and Courteous) installation teams.
It is our experience that the Emanate team go to extra effort to ensure our project team and client are well informed and satisfied throughout the delivery process.
I have personally worked with the founding Director, Richard Zidarew and Sales Director, James Davies for approximately twenty years and am happy to recommend them and their company.
Should you wish me to elaborate on this refrence, please feel free to contact me.
Con Hart, National Marketing & Client Services | FDC Construction & Fitout
5
---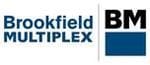 Emanate Design has procured and delivered and installed the workstations , partitions , Shelving , Pin boards, White boards, Credenza units , pedestal draws to desks and Tambour filing units to the Byron central hospital project in late 2015 early 2016 for Brookfield Multiplex.
Following completion Emanate was further engaged by BM to procure and deliver, and place additional Hospital seating and tables as a separate package for the client.
The emanate management team has been efficient, organised, and highly proficient in the tendering, procurement , accurately invoicing, delivery and installation for the project in a remote location some 800km from their base in Sydney.
All items where delivered and installed on time and with exceptional quality, with tradesman and managers that have an excellent knowledge of the furniture industry and products, Health Infrastructure NSW guidelines and expectations and working with a tier 1 head contractor.
Stuart Clark, Project Manager Byron Central Hospital | Brookfield Multiplex
5
---

We would like to extend our thanks to you and the team at Emanate Design for the work delivered at Hall Chadwick during our office relocation in February 2014. Emanate were accommodating to our needs throughout the entire process, from the initial design stage to delivery. They were professional at all times and delivered cost effective, high quality products that have enhanced our workplace. Once again, we thank Emanate for their assistance, and look forward to working with you in the future.
Paul Leroy, Partner | Hall Chadwick
5
---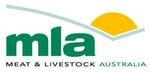 The team at Emanate Design offer a highly professional and personalised service and will go out of their way to ensure their client is happy. Their product is unique and eye catching and looks fantastic in our new Activity Based Working environment. They were able to meet our specific needs from customised laptop trays and docking stations, height adjustable and standing workstations and a range of workstations that suited our different work zones. Their professional and personalised service continues with their after care service as well where nothing is a problem, they really do go above and beyond the call of duty. I highly recommend Emanate to anyone.
Jennifer Stanfield, Human Resources Generalist | Meat & Livestock Australia Ltd
5
---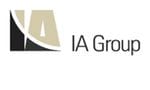 Emanate Pty Limited were contracted to supply and deliver the loose furniture package for DEEWR (Department of Education, Employments and Workplace Relations) following a competitive pricing and tender process. Emanate provided support through: - Product selection - Flexibility in approach - Understanding of the need to meet the program, offering approaches the ensured timely delivery and completion - Strong on-site compliance with and understanding of site and construction requirements. We found Emanate professional and committed at all times in the project and would have no hesitation in partnering with the company again in future projects.
Alan Hastings, Executive Director | IA Group
5
---