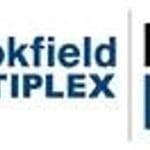 1
Emanate Design has procured and delivered and installed the workstations , partitions , Shelving , Pin boards, White boards, Credenza units , pedestal draws to desks and Tambour filing units to the Byron central hospital project in late 2015 early 2016 for Brookfield Multiplex.
Following completion Emanate was further engaged by BM to procure and deliver, and place additional Hospital seating and tables as a separate package for the client.
The emanate management team has been efficient, organised, and highly proficient in the tendering, procurement , accurately invoicing, delivery and installation for the project in a remote location some 800km from their base in Sydney.
All items where delivered and installed on time and with exceptional quality, with tradesman and managers that have an excellent knowledge of the furniture industry and products, Health Infrastructure NSW guidelines and expectations and working with a tier 1 head contractor.
Stuart Clark, Project Manager Byron Central Hospital | Brookfield Multiplex
1 September 2016