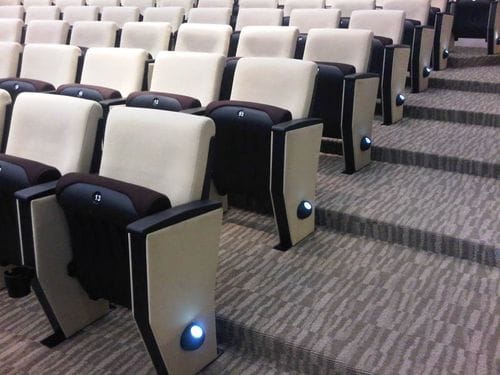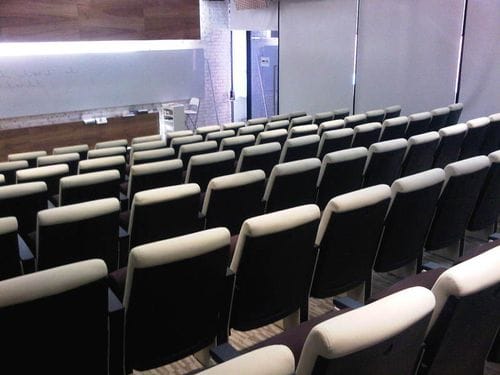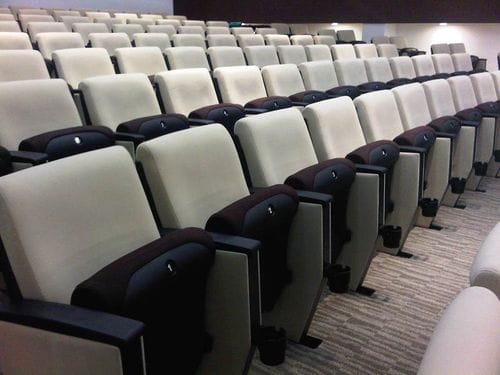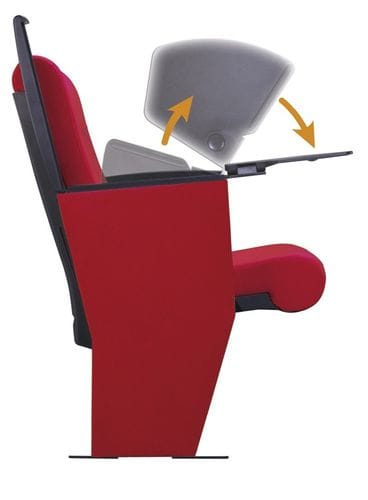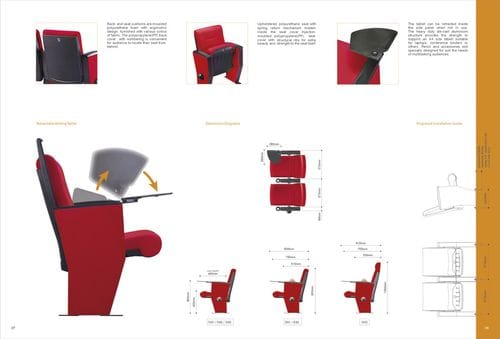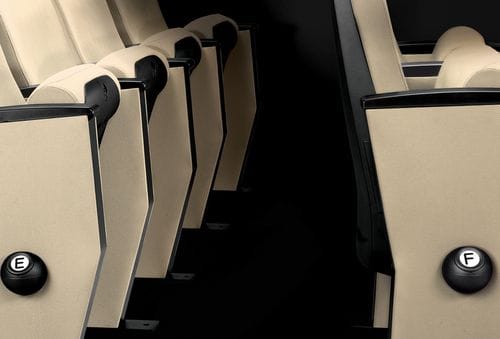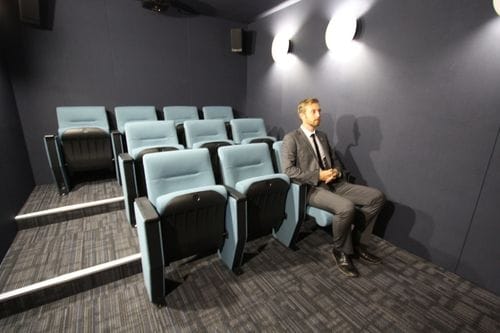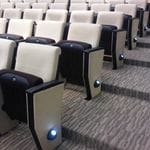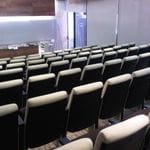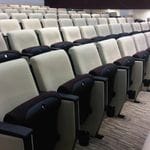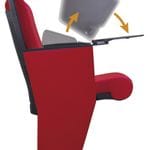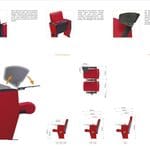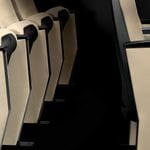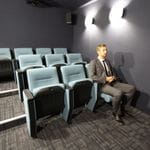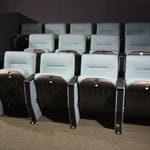 Premiere Auditorium and Cinema Seating
Item Code: Auditorium and Cinema Seating
Description
Premiere, is a system of seating designed specifically for lecture halls, conference centers, meeting rooms and similar purposes.
Premiere, is a comfortable and practical auditorium chair which has a wide range of backrest options to suit most needs. With different height and sytle of brackrest, there are a lot of combinations available for this seat. Fully upholstered side panel provides a neat and clean look for Premiere. Arm caps can be PP in standard back colour or with hydro printing technology in beech colour.
Writing tablet, moulded in ABS in standard black colour, it is an ideal optonal feature for conference rooms, classroom and other auditoriums or halls requiring a small writing surface. It is practical, easy accessible and simple to operate. It can be retracted inside the side panel when not in use.
Seat numbering, can be easily found on the back cover and seat cover. The letter is etched on staless steel plate in black colour.
Aisle lighting with numbering is available and placed on the side panel. The wiring for this aisle light fixture is concealed inside the side panel
Premiere, a perfect combination of modern design, durability, ergonomic comfort and price.