Is there really an office chair for EVERY body?
Posted by Josephine Graziano on 29 April 2016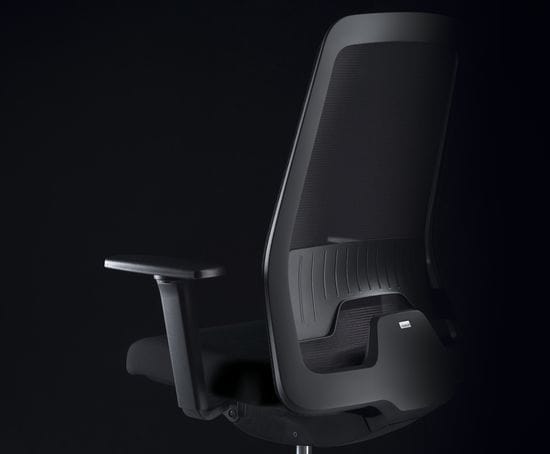 The answer is 'Yes'!
Interstuhl's EVERYis1 office chair did not get its name by accident. These chairs are for anyone, anytime, anywhere. So what's the secret of these versatile, well designed and very comfortable office chairs?
EVERYis1 keeps it simple
The designers at interstuhl recognised that some office chairs are just too complicated. After all, how many levers does a human need? This office chair has the minimum number of levers and buttons, so you can make simple adjustments without being overwhelmed.
EVERYis1 is first and foremost an excellent ergonomic chair
The black or white backrest, with its clear line, is covered with a light and breathable mesh or upholstered fabric that contributes to excellent ergonomics. The EVERYis1 backrest adjusts automatically to different body weights, thanks to its newly developed autolift synchronous mechanism. Importantly, the shape of the back follows the user's body contours while the seat can be adapted quickly to the user's preferred working position.
Additional ergonomic chair options
To give maximum flexibility to users, EVERYis1 ergonomic chairs can be enhanced with extra options. Choose from a height adjustable lumbar support, seat depth adjustment, seat inclination, and 2D or 4D armrests.
Attractive pricing for such a versatile little chair
You will be surprised at the value of this ergonomic office chair. Emanate Design also offers interstuhl's matching meeting room and visitors chairs to help you obtain that designer look for less.
EVERYis1 takes you through the day
Static office work is a thing of the past. Typical office days are a mix of computer work, reading, phone calls and meetings. And let's not forget thinking, because we all need a place to think. EVERYis1 is ready to take you through your dayworking, meeting and thinking. This ergonomic chair follows your body movements and can even follow you into the next room: after all, the office is where you are.
For more information on interstuhl's office chairs for every body, please call Emanate Design in Sydney on (02) 9517 4093.
Author:Josephine Graziano