Find out how modular commercial office furniture can save your bottom line
Posted by Josephine Graziano on 14 October 2015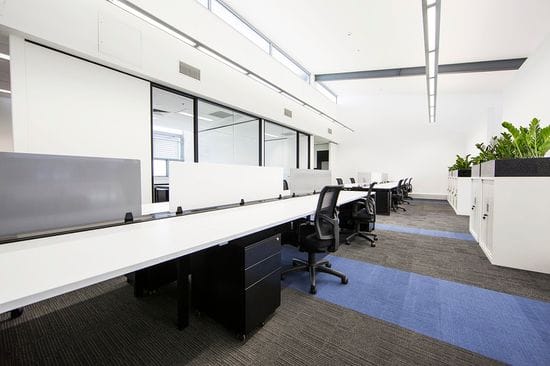 Modular commercial office furniture not only looks great, but offers space saving, design flexibility and other cost benefits for your bottom line.Emanate Design looks at the many benefits of modular office furniture.

Flexible office furniture
Firstly, you can pick your office furniture style, knowing that you can change it for a fresh new look in the future without having to undertake a complete refurbishment. Modular commercial furnitureis available in traditional, modern, eclectic, colourful, antique, minimalist stylesthe list is endless.
The office furniture layout can be altered at any time, unlike permanently fitted desks and workstations. Partitions and dividers are also much more flexible than office walls.
Coordinate your office furniture for maximum appeal
Pick different pieces that work well together coordinate tables, workstations, office chairs, pedestals and storage cabinets.

Scale up at any time
With modular commercial furniture, you can add workstations and office chairs as your business grows.

Modular office furniture is typically lower cost
Fixed office furniture is usually much more expensive because it is custom made to fit a space. Not only is modular commercial furniture a lower cost per unit, but it is also designed to be economical in space. With office lease costs being a major operating expense, anything that saves space is a winner.

Emanate Design's modular office furniture pick for this month
With so much modular furniture in our range, it's difficult to pick this month's winner. We've highlighted an office chair range, a lounge collection and a workstation.

Interstuhl's Vintage conference armchair and cantilever office chairs
Interstuhl's Vintage office chairs
are the ultimate in sophistication and first class craftsmanship. You can select different seat versions with different backrest heights and a choice of armrests. The armchairs are adjustable, as you would expect from Interstuhl ergonomic chairs, while the cantilever office chairs are equally at home in the boardroom or a training room. Both office chairs offer uncompromising comfort and up to 98% of the materials can be recycled, winning theseoffice chairs the 'Blue Angel' eco-label. Blue Angel certification is awarded to products that are both environmentally and consumer friendly, taking into account OH&S and fitness for use. Blue Angel was developed in Germany in 1978 and was the first worldwide 'environmentally-friendly' label.

TANGRAMIS5lounge collection
TANGRAMIS5is a perfect lounge concept for creating connections in the officecombine the pieces to encourage collaboration. The lounge seats have a space saving design that is specially designed for office use. The complete range offers numerous options, materials and colours, including a stool (use standalone or as a connecting piece), a height-adjustable table and complementary cushions. Add a foldable TANGRAM paraventas a modern divider, available in sound-absorbing opaque for privacy or a semi-transparent material. The TANGRAM range is easy to adapt to changing needs.

Fairway workstations
The Fairway is Emanate Design's most popular workstation range. It is available in a number of configurations and sizes and includes an inbuilt cable management tray. The Fairway workstations have matching modular furniture add-ons such as mobile pedestals, screens, shelving and monitor arms.
For more information on any of the above modular commercial office furniture ranges, please call Emanate Design in Sydney on (02) 9517 4093.
Author:Josephine Graziano